How are you? I have had such a busy week this week, with various things going on...I'll be glad to slow down....eventually!
So when I woke up this morning I did my usual thing and grabbed my phone to check out this week's challenge at Less Is More before I got out of bed!
Hmmmm....I will be honest and say that it didn't really rock my boat! Or did it? ;) Here is what I came up with...
I was going to be obvious and use Sahara Sand ink or card, as that was the first thing that popped into my head, but when I got it out it didn't look all that 'sandy' to me! So I went for a beachy theme and used Crumb Cake card as it looked a bit more realistic. I stamped the the boat in Soft Suede onto vellum.
The other colours are Bashful Blue and Baja Breeze, both retiring this weekend along with the fab Need For Speed stamp set :(
Supplies
Cardstock - Whisper White, Crumb Cake, Baja Breeze, Bashful Blue
Stamps - Need For Speed, Teeny Tiny Sentiments
If you would like to find out more about the gorgeous Stampin' Up! products, or to order any, please do
contact me
and I will be happy to help!
I also hold Stampin' Up! parties and workshops, so if you would like to find out more, please don't hesitate to get in touch!
There are only 2 days left to order your retiring items so
please don't forget to place your order before it is too late!
While you're here, I would like to take this opportunity to thank you all for following me over the last few years. As you know, Google Reader is gone after this weekend, and I would hate to see you all disappear, so please can I ask you to start following me on Bloglovin'?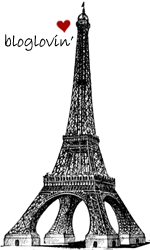 That way I can still keep up with you all too! It's really easy to set up...just sign up for an account, then click 'Import Blogs' and it will transfer all your blogs from Google Reader... simple! :)
I hope you like my card. I have to take Keiran to a birthday party today, plus dog walking and I promised a dvd night too. I hope you have a lovely Saturday! :)